Our Wholesale CDs Will Add Music to Your Shop, and Dollars to Your Bottom Line
If you own or manage a gift shop, historic site, gallery, museum store, tea shop, or any other retail store and you're interested in selling our music, welcome!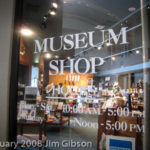 Since 1996 we've sold wholesale CDs to hundreds of mostly small stores across the country. The shops have always made money, and some have made very significant totals over the years.
Many of these shops have sold our CDs for over 10 years, and still reorder regularly.
Our wholesale plan is very simple, and we like it for the same reasons you do–very little bookkeeping is involved.
Here are the basics of our approach to wholesale–please call us for more specific pricing information.
There is NO minimum order, so you can order as many or as few as you need.
We usually are able to ship within a day, which means that you don't have to keep large quantities in stock.
We ship either UPS or USPS Media Mail, and find that Media Mail is usually very prompt, and saves money.
Our wholesale price is attractive, and allows keystoning.
We provide FREE demo CDs for in-shop play.
We provide small "mini-posters" as sales aids with each order.
We provide FREE display dumps to hold and present your CDs to customers.
We provide a FREE easel and "now playing" card to show customers what they're hearing in the background.
After your first prepaid order, we're happy to work on a NET 30 basis.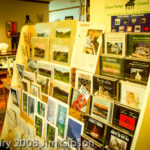 Or, if you prefer, we accept all credit cards.
If you don't have samples of our CDs, we'll be happy to send you a few. Just send us an email or give us a call.  Here's a list of all 16 CDs.
We'd love to talk to you about how our CDs might add to your shop's bottom line!
Call Jim at 1-888-427-4260
Or email us at hickorycove@mindspring.com
Click here to return to home page
Click here to return to List of All CDs page
© Copyright 2017 Hickory Cove Music