If You Enjoy Quiet Piano Music, You've Found the Right Place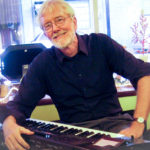 Welcome to Hickory Cove Music's site. Our small record label produces and promotes Jim Gibson's piano CDs. We're happy that you found us!
We have information here on all Jim Gibson's solo piano recordings, sample music for each CD, and easy links to order.
And now there is a NEW LOWER price for all CDs when you order directly from us. Every CD is now just $10–but only when you order from 1-888-427-4260.
IMPORTANT UPDATE, June 20, 2018. If you have bought any of our CDs from Amazon between February and June of this year, please read this information now about the quality of the CDs you may have received.
There's also information on how to download albums or individual songs, and links to popular streaming sites that feature Jim's music
But this is more than just a site to sell Jim's stress-busting CDs.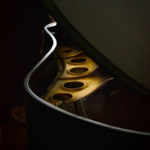 We also have a growing collection of photographs of all kinds of pianos–because they're beautiful to look at as well as to hear.
And at this site we host Jim's (mostly) piano blog–thoughts and ideas about music and the world, playing music professionally, stories, anecdotes, and jokes about music, musicians and more. (The blog is still under construction, but it will be added soon.)
We hope you'll visit and subscribe to the blog so you won't miss a single post, joke, quote, or photo.
The question we hear most often is, "How did Jim develop his piano style? I've never heard anything quite like it." Here's more about that.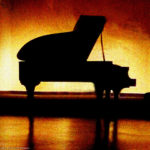 Thanks for visiting us. If you have any questions about Jim's CDs, or would like to order one (or a dozen), just contact us at hickoryocve@mindspring.com or simply call 1-888-427-4260. We'd love to talk to you.
© photos and text Copyright 2017 Hickory Cove Music